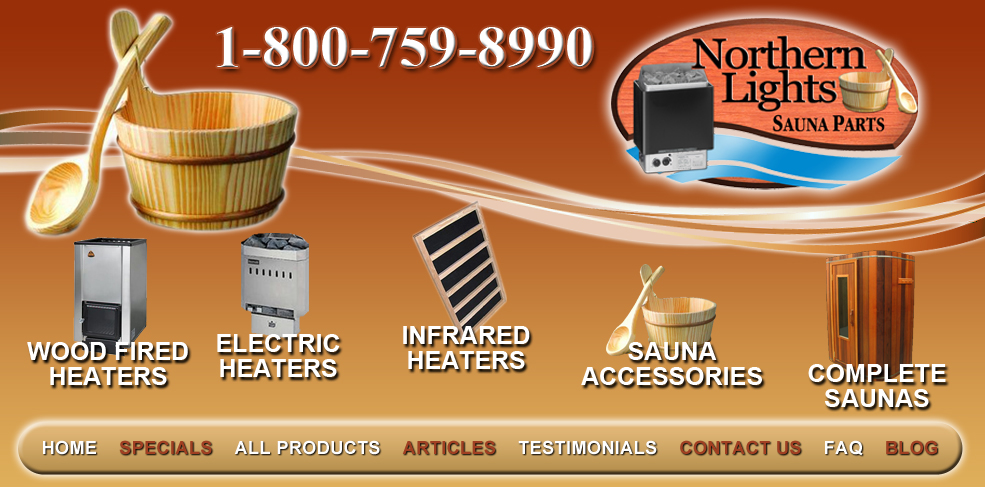 Message:
He
we are looking to upgrade our Sauna to a more efficient heat source they are both very old. Can you advise on the best heat source with the best heat to power consumption as we run on a generator at our ski Lodge www.thegreatdividelodge.comView Blog >>
Message:
The sauna I would like to build is 47w x 39d x 68.5h. Will the ...View Blog >>
Message:
Do you offer volume discounts. I manage a large spa and we have a need for 10 sauna buckets?
Cindy
Dated on : 30-01-2012

View Blog >>
Message:
I am building a wet room that I would also like to be an infared sauna as I do not have enough space to have a built in shower, sink and toilet. Can I build your heaters into the...View Blog >>
Message:
Can you send me a digital installation manual? HTML or PDF format?
Is the Digital Controller mounted outside of the room with a thermal coupling within the cabinet?
thanks, john
Date...View Blog >>
Message:
hello,
Can you post https://www.heaters4saunas.com/300-wattinfrared-sauna-heater-carbon-fiber-220-vac-p-24.html to Hungary?
If so, how much does it cost?
Dat...View Blog >>
Message: I see you don't recommend infrared sauna heaters exposed in wet saunas. But if the panel what if the panels were designed behind a glass panel that would negate the exposure to the humidity levels ...View Blog >>
Message: Hi, I sent you an email asking if you can show me the connection scheme before I buy the sauna set. Still waiting for an answer. Thanks

Dated on : 06-26-2012
View Blog >>
Message: I am looking to offer infrared hot yoga at my studio...I have a 600 square foot space and want to heat it to 30 - 35 Celsius. How many of the panel heaters would I require...would they work for this installa...View Blog >>
Message: Hello: Can I use aluminum foil in a dry sauna, where 2 walls are concrete and the other 2 wood, will be covered inside in cedar. Thanks! Tammy View Blog >>
Message: I am building my own sauna, I purchased 3 300wt. infa...View Blog >>